Welcome to the Moulin de la Fatigue
The genuine Black Wheat Flour, qualified "traditional product",
exclusively milled with a flint millstone,
with a rare and authentic know-how, true witness of the living heritage.
Created around 1870, the Moulin de la Fatigue has been producing its millstone-made buckwheat flour ever since.
Today just like yesterday, the Moulin de la Fatigue team carries on the traditional gestures of this ancient craft everyday, thus making a buckwheat seed a product full of flavours and history.
From Brest to Strasburg, From Lille to Marseille, and even beyond our borders, the gourmets enjoy the taste of tradition and the unique pleasures of these recaptured authentic flavours.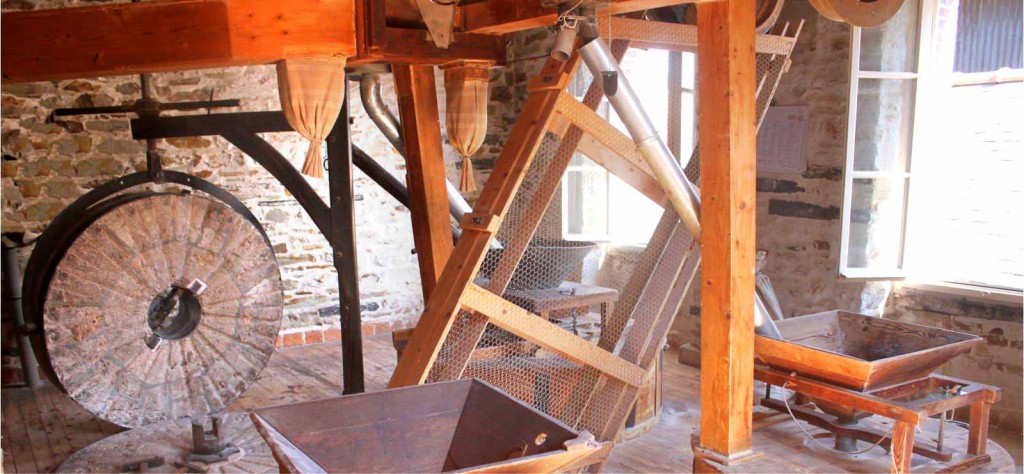 You are a professional…
You are a crêpe maker or a reseller, you have a crêpe van and you want to have more information about our different varieties of Buckwheat Flour, click here: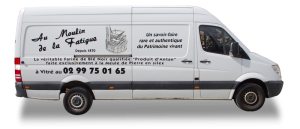 You are a private individual…
You are a private individual and you want to order the Moulin de la Fatigue buckwheat flour online, click here (France only):

Au Moulin de la Fatigue
19 Rue 70ème R.I.
BP 30133
35501 Vitré Cedex
Bretagne – France
Tél. 02 99 75 01 65
Fax 02 99 75 80 54